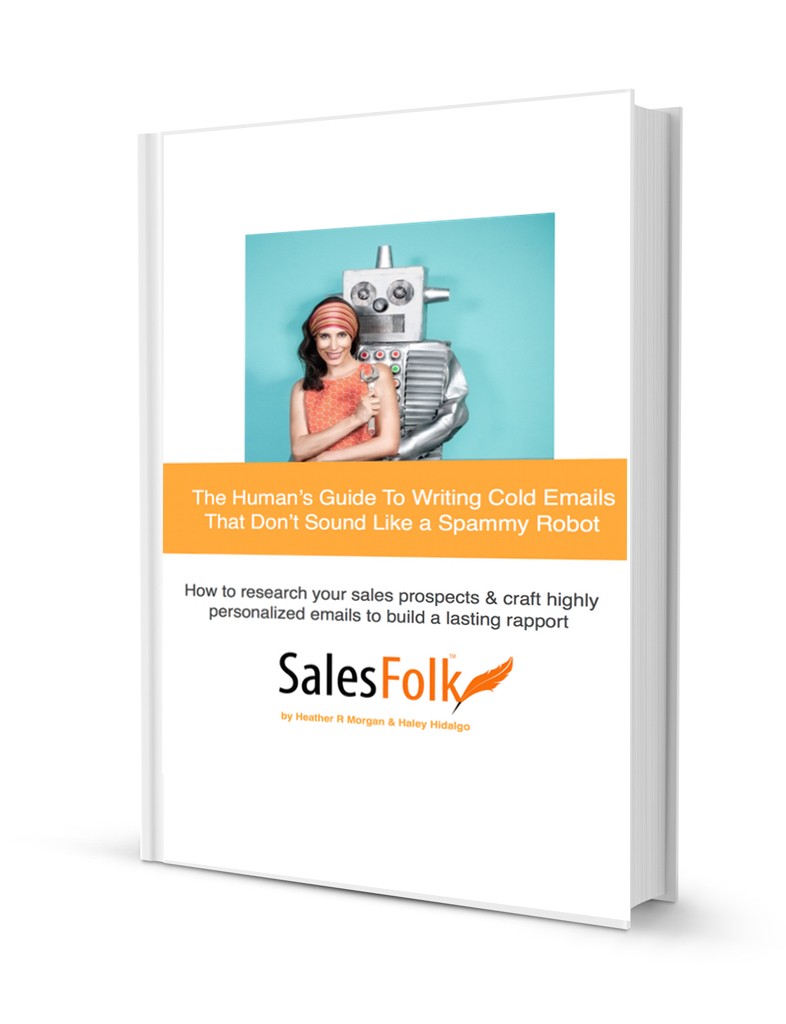 Do your cold emails sound like they were written by a living breathing human, or a killer robot living in cyberspace?
Unless you're trying to sell to emotionless robots you probably need to work on establishing a rapport with other humans.
We've helped more than 100 tech companies increase their sales revenue by tripling their response rates from sales qualified leads.
So how did we do this?
Mind control, bribery, or voodoo magic? No, none of that.
We just wrote highly-targeted cold emails that sounded human to qualified leads.
When were you ever excited to get a thoughtless, untargeted emails in your inbox?
Everyone is sick of getting crappy spam in their inbox, and we are too.
Our latest guide is dedicated to writing thoughtful and intelligent cold emails that sound human.
If you read The Human's Guide to Writing Cold Emails, you will learn:
What you must do to make sure you're reaching out to only highly qualified leads
How to research your prospects like a trained journalist
What keywords you should include in every cold email
How to write emails that get appointments with C-level executives
How to "reverse-engineer" individual cold emails to create "mass-templates" to send to thousands
So, what are you waiting for?
Don't be a robot. Get the Guide Now.