Cold Email Hall of Shame Award: "The Feature Paragraph Crammer"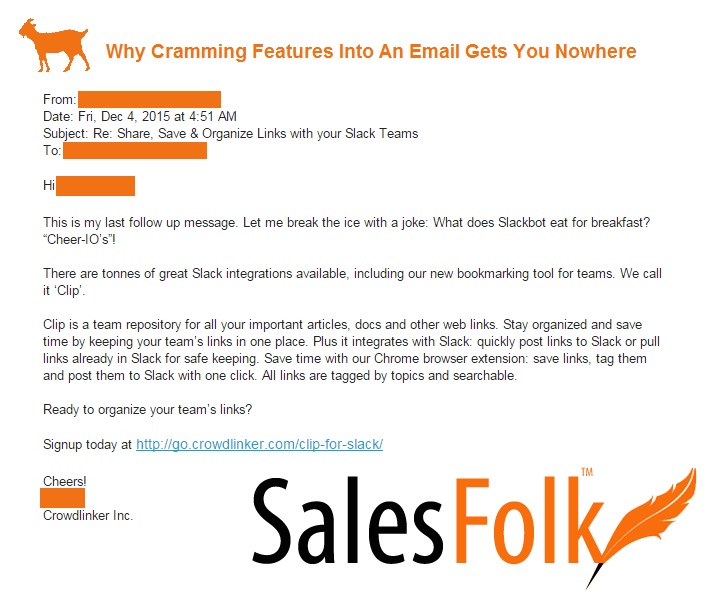 This email goes on forever about "Clip features" without ever establishing rapport with the recipient in the first place.
In fact, the sender sent three cold emails repeating the entire paragraph on "Clip features" and the same call to action.
Talk about "mad recycling!"
They shove every single feature of "Clip" down the reader's throat in hopes of converting a new user. If you were the reader, you might feel that the sender doesn't care or understand how you can specifically benefit from using Clip. The sender automatically assumes you are on board with signing up….whether you actually want to or not.
Why this email fails and got on "The Hall of Shame":
the intro joke is cheesy (sorry, didn't like the joke!)

focuses way too much on the features

the call to action comes off as a desperate and non-genuine attempt to get readers to sign up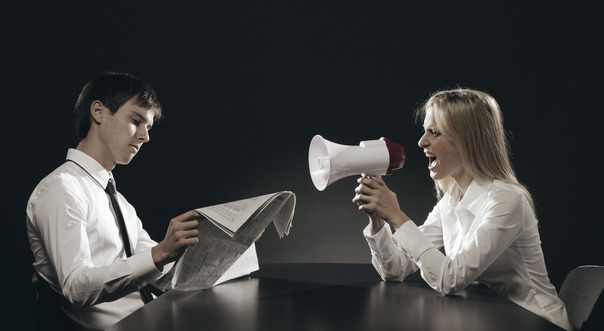 How to Fix This Bad Cold Email:
This email could be a lot better if it rambled less about all the features and picked one major benefit to focus on. That would make the email twice as concise and easier to digest for the reader.
Have bad cold emails in your inbox? Send them to us!
Help us fight the thoughtless spammers, one crappy cold email at a time by sending us the worst cold emails you've ever received.
We'll put them up anonymously on the "Hall of Shame," and shoot you an email when they go live.
Please send all submissions to "[email protected]."
(And feel free to suggest what you want to nominate the "bad cold email for!")