Vague, suspect messages. False compliments. A subject line that's almost too absurd to seem real. These are just a few of the gems in this month's roundup of shame-worthy emails. If I had to draw one thread connecting all five of these messages, it would be the dangers of spamming a huge list of poorly targeted leads with irrelevant emails, or sending emails that are so general they'll apply to anyone (or no one).
Behold, our latest SalesFolk Hall of Shame roundup:
1. Formatting Fred
Crimes: excessive and arbitrary formatting, too long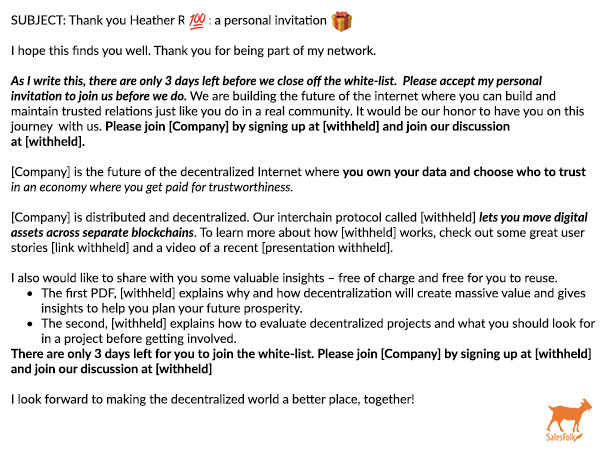 Where to begin? This is basically a marketing brochure the sender tried to turn into a sales email by tacking some empty pleasantries onto the beginning of the message. And that crime pales in comparison to the formatting issues here.
After reading up on what this company does and seeing the business mentioned by reputable publications, I was somewhat intrigued. But I had to do a lot of my own work to get to that place. Here at SalesFolk, it's our business to thoroughly examine cold email, but the average recipient wouldn't even be able to get past the links, bold fonts, italicized fonts, bold-italicized fonts, and bullet-point lists. So this email is a really good example of how a compelling product, service, or company can get lost if the sender spends more time focusing on cosmetic adjustments to the text than on communicating benefits to recipients.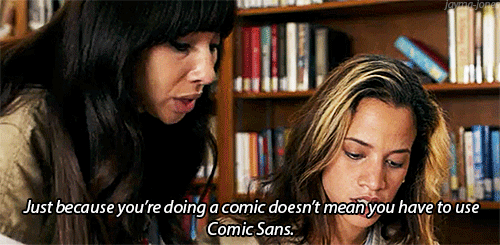 2. Mr. Sketch
Crimes: vague, empty words, lack of information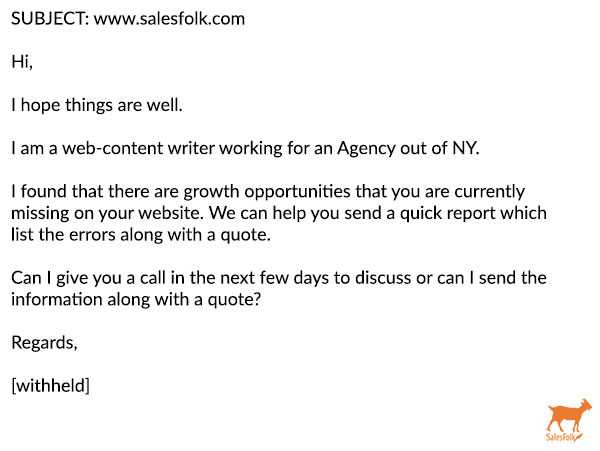 Vague emails aren't sketchy by definition, but in the case of this one, the lack of information definitely makes one raise an eyebrow: "an Agency," "growth opportunities," "errors." Maybe I wouldn't have questioned the legitimacy if I hadn't Googled this company's URL and gotten a Page Not Found with that little frowning face, not to mention an address that doesn't actually have a building, according to Maps.
And even if it is a legitimate email, it's too vague to be enticing in any possible way. Moving on . . .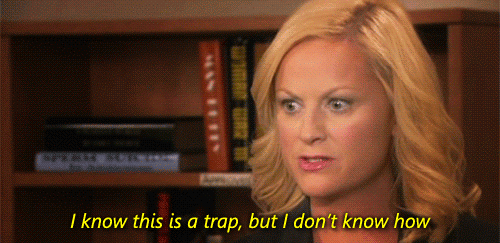 3. The Aloof Recruiter
Crimes: detached tone, lack of details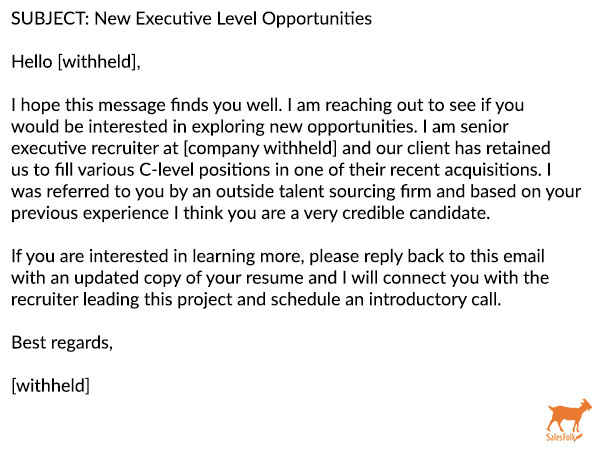 I know it's normal that recruiters don't always include the company name in their initial emails, but this message seems to be actively trying to not include any useful details. What size company is it? Where is the job located? What do you actually know about my previous experience that's led you to reach out?
When a sender withholds as many details as they've done here, it's practically impossible to get excited about the message. After all, it's hard to imagine yourself fitting in at a company that needs "various C-level positions." My guess is that this is a mass, un-researched list sent by someone looking to fill a quota. Unfortunately, that tactic rarely gets responses.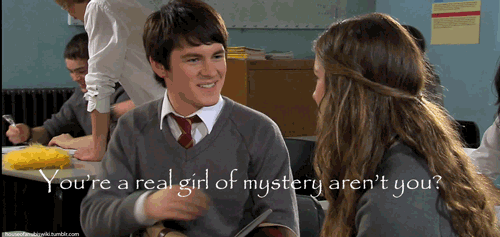 4. The Performer
Crimes: putting on an act, obscuring the message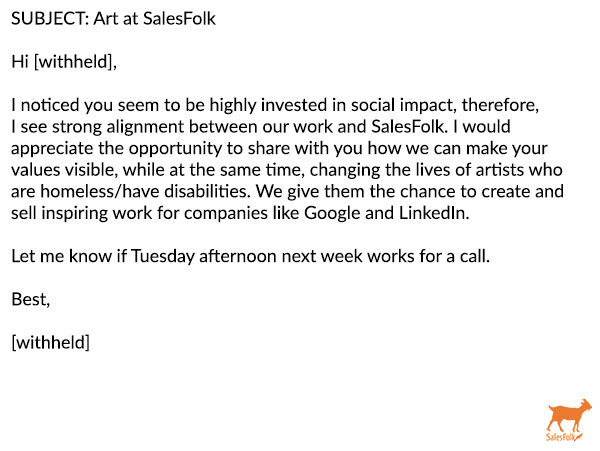 Most of us at SalesFolk are, in fact, invested in social issues, but we tend to keep those pretty separate from our work lives and avoid talking about our views anywhere on the company website. That unfortunately renders the opening line of this email a completely false pleasantry. A better tactic would have been to turn that assumption into a question: "Has SalesFolk ever considered investing in a worthy cause?"
The false tone continues throughout the rest of the email with phrases like "make your values visible" and "changing the lives of artists." No one talks that way in a real conversation. This email is pure performance.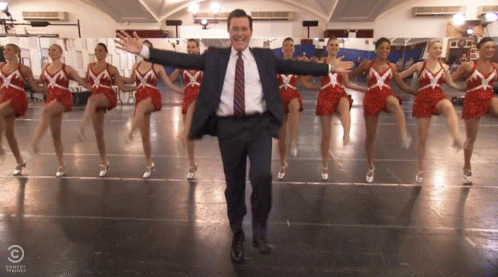 5. The Slacker
Crimes: that subject line . . .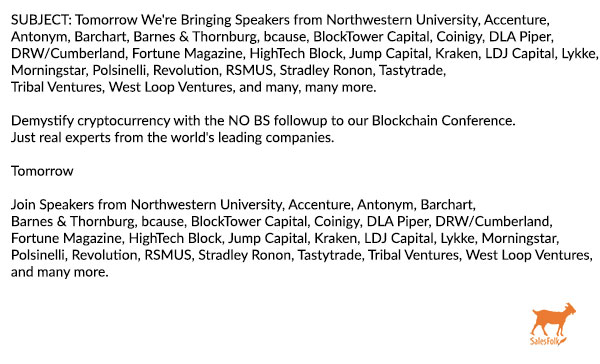 Yes, that subject line is real. And yes, it was probably a mistake, which is yet another lesson in why proofreading is so important for cold email.
The Slacker shows up in some form almost every time we do this roundup. This time, it's another case of marketing emails parading as sales messages. In other words, we didn't opt into this email. More importantly, this highly un-targeted email tells me nothing about this event—what I'll learn, why the topic is important. It's just a list of speaker names, which the sender already included in the world's longest subject line ever.
Never assume a recipient has seen previous emails sent. There are dozens of reasons why they may not have, so it's best to make every email in a campaign tell it's own complete story with all the necessary details.