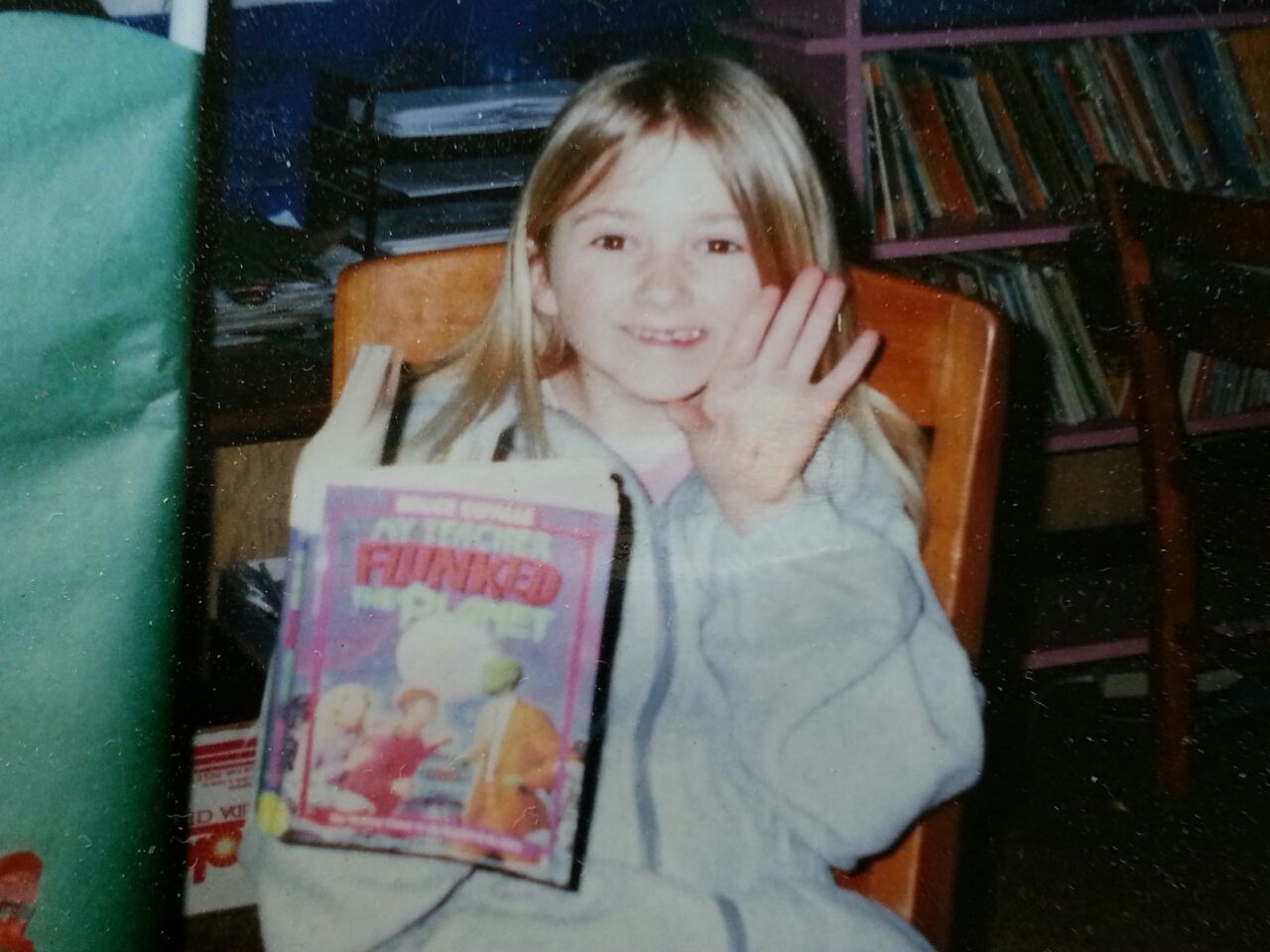 I did my first cold outreach when I was 4 years old.
My two favorite things as a kid were reading and fishing, and so I wrote a letter to my favorite children's author, Robert Quackenbush, author of the "Miss Mallard Duck Detective"series. I had wanted to use the typewriter to conceal my embarrassing chicken scratch handwriting, but my mom my told me personal letters are better written by hand. The letter began formally with hint of a glimmering hope of gaining a closer rapport with my idol.
"Dear Mr Quackenbush,

Or may I call you Robert?

My name is Heather R Morgan, and I am age 4, and you are my favorite author. I like your books a lot. I read Taxi to Intrigue, but Stage Door to Treachery is my favorite book. I can't find more of your books where I live.

Have you written other books and where can I find them?

Do you plan to write more books with Miss Mallard?

Sincerely Yours,
Heather R Morgan."
About a month later my mom told me we got a package from New York. It was the first personal mail I had ever received, so I was floored. I actually squealed with delight when my parents told me that it was from Robert Quackenbush.
I ripped open the box to find a handwritten response letter from Mr. Quackenbush, (who had given me permission to call him "Robert"!) with 2 autographed books that I hadn't read before.
My first cold outreach was a success, and I was forever convinced that words are powerful. I felt like I had stumbled on a magic lamp where your wildest dreams could come true by sending anyone a well-written letter.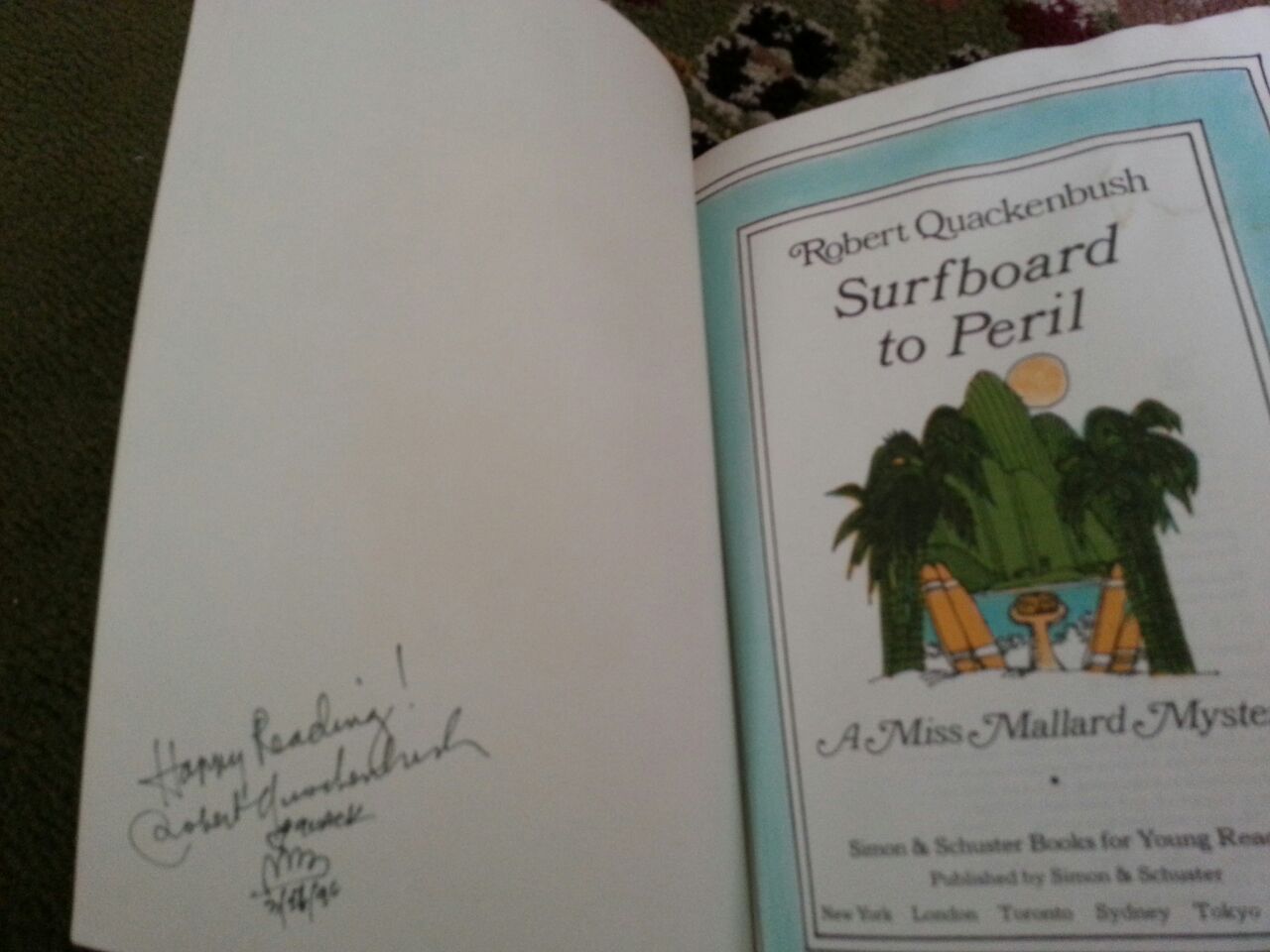 Lessons From a 4 Year Old On Improving Your Response Rates for Cold Outreach
Aside the fact that not many 4 years olds handwrite letters beginning, "Dear Mr Quackenbush, or may I call you Robert?" why did Robert bother to spend time and money responding to me? Since this was before the internet became popular, I doubt he was doing it to build his online community of fans.
Robert replied to my letter because of a combination of 4 powerful tactics for persuasive written communication. Although I was not cognizant of using these tactics at age 4, I now make a conscious effort to employ each of them in all my cold emails, including the templates I write for Fortune 500 companies.
1) Break the ice right away
In written correspondence you need to establish the grounds for a relationship as quickly as possible. Most recipients decide whether they want to keep reading in less than 3 seconds. The first part of your message needs to disarm your reader's skepticism while explaining your motivation for writing. This should demonstrate and imply a scenario that is interesting and favorable to the recipient. It was easy for me to flatter Robert because he was genuinely my favorite author, but unsexy B2B cold emails require more thinking and even a bit of social engineering. In order to start a conversation, you need to convince the reader that you genuinely want to talk to them and not just sell them (even if you do want to sell them).
2) Use Rapport Building Language & Tone
Because you're a stranger to the reader they are assessing if you are a friend or foe. No one wants to waste their time reading and responding to a spammy message from an unsavory character, so don't write that way. When writing to a stranger or someone you don't know well, you should try to write in a friendly and disarming tone. Use the tone and language that you would use when getting to know a new friend serves as subconscious cues for relationship building to the reader. You do need to be careful to not overstep your boundaries and pay attention to culture, industry, and seniority with this tactic, but it is very effective when done correctly.
3) Provide Value in Your Cold Email
Why should the reader care about you or your writing? They don't know you, so what you want doesn't really matter to them. Sure, you'd love to have "30 minutes of their time to do a demo and hear their advice," but where is the value in that for them? Are you going to give them tips to make a process easier or give advice to improve their business? The most effective emails are usually ones where you provide an actual benefit incentivizing the reader to respond to you, but flattery can sometimes work too if it seems genuine.
4) Ask a Sincere Question
I have seen the highest response rates from cold emails containing well-thought-out questions. Including a question will engage your reader. It switches the context of your message from a one-way monologue into a conversation with them. As soon as they see the question, they start thinking about their answer in their heads.  Write a great question that intrigues them, and you've almost certainly won them over. Creating these types of questions isn't easy, but the best way to do it is to genuinely be curious. Asking smart questions also implies that you are sincerely interested in them, which can also help them warm up to you.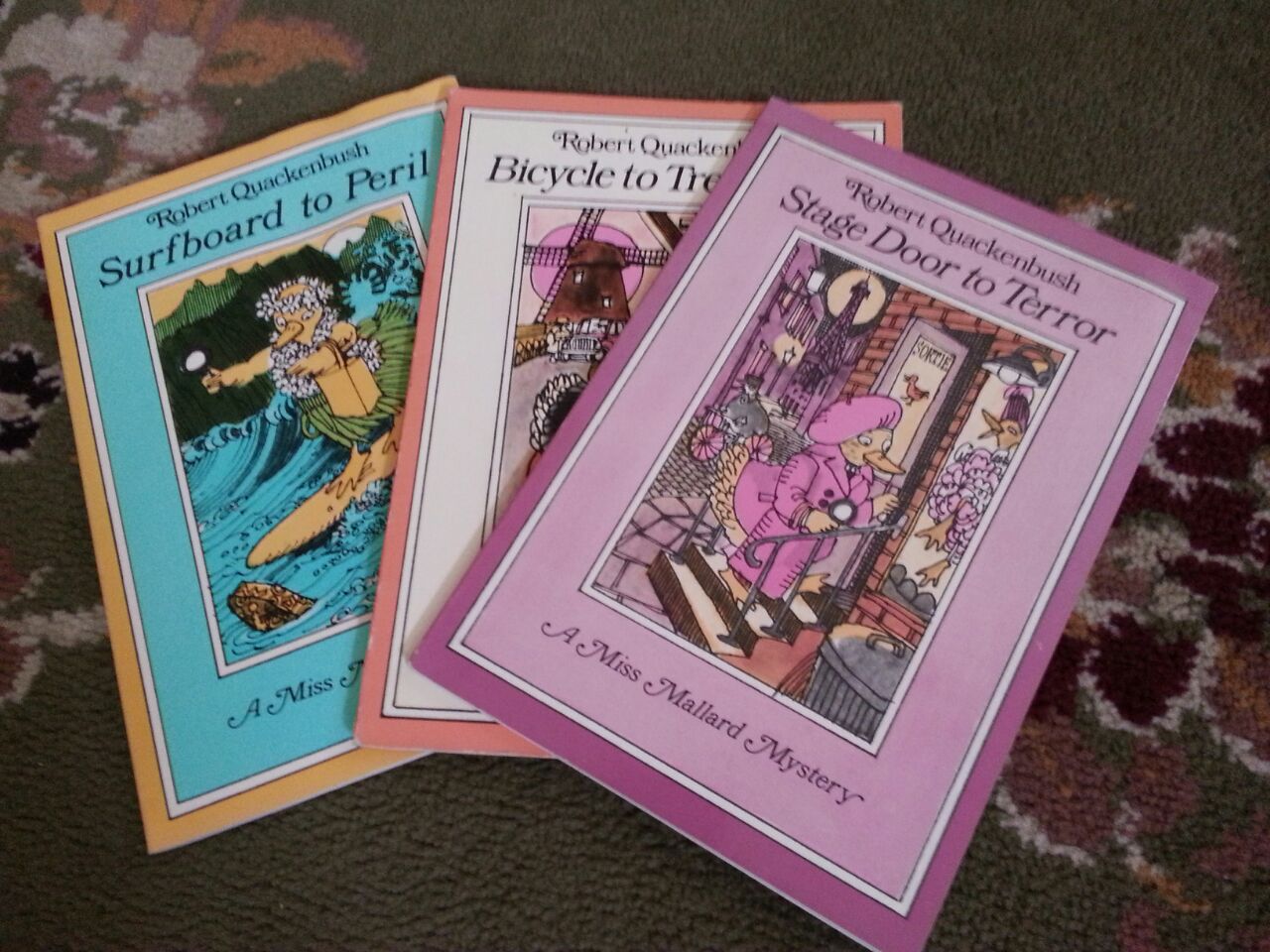 Why Successful Cold Outreach Requires Persistence & Volume
Still floored by Robert's package and letter, I decided I to also write to 5 more of my favorite authors. Unfortunately my 100% conversion rate decreased as I sent more letters, although some authors did respond, sending me letters and sometimes even signed books. At first I was disappointed, but then I decided that I should keep trying because maybe they hadn't seen my letter. So after I sent my thank you letters, I began writing follow up letters to those who hadn't responded and also began writing letters to other authors to see if they would respond. With a little determination and several sheets of stamps, eventually most of those who hadn't responded started answering, and so I kept writing letters. Soon my collection of signed books began growing.
Whether you're sending cold outreach to your favorite author or the CEO of a large tech company, following these tips will dramatically increase your chances of getting your desired response.