I still can't believe how many times people ask me why they shouldn't send "outbound emails" (or cold emails) with Marketo, Hubspot, Mailchimp, Pardot or some other email marketing automation software.
This shouldn't even be a question or a discussion for experienced sales and marketing professionals at this point.
Marketing automation software was created for the sole purpose of nurturing inbound leads to become qualified opportunities; not to send unsolicited cold emails.
I love leveraging marketing automation software to warm up and nurture my leads to grow a loyal and highly engaged audience. We use Mailchimp to send our audience thoughtful and actionable content they can actually use, and usually see about a 58% open rate with 12-18% click rates. At the same time, I've created highly successful outbound email campaigns to scale my customer base and also help my SaaS clients 3x their sales revenue by increasing their responses from qualified leads. I do think that sales and marketing should better align their messaging and efforts to be more effective, but I would never try to use marketing automation software over mail merges to run my own or my clients' outbound campaigns.
o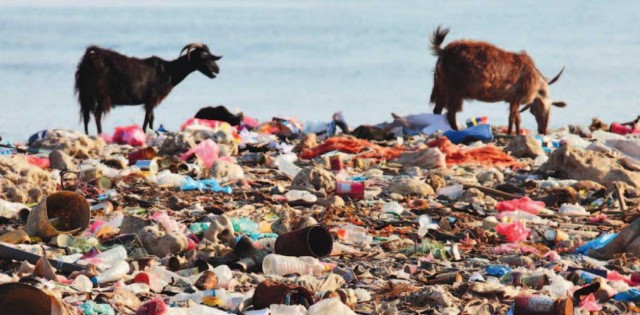 How to Trash Your Email Reputation & Deliverability
Marketo, Hubspot, Act-On and Pardot were all created for you to nurture your inbound email list with targeted content. Their mail servers were not made to handle their users blasting out untargeted email campaigns to an unsolicited large list.
Your email's ability to get inside someone's inbox depends on the continued good reputation of your mail server IPs. Just like a drunk uncle won't get invited to more weddings if he makes a big mess at one party, your mail server won't be able to get into the inbox if it sends spammy or untargeted emails that people mark as spam. Every new mail server starts out with a neutral reputation of zero. That reputation increases over time with continued good behavior. However, events like bounces, or getting your emails marked as spam, can quickly decrease that reputation. If this happens frequently and repeatedly with enough severity, you'll get your IP blacklisted.
Email services like MailChimp are careful to protect their IPs and will quickly shut your account down if they catch you spamming. They even scan your emails for keywords that may indicate you're doing outbound, and will flag those emails for review and then decide whether they will shut you down or not.
Why Marketo's Mail Server's IPs Are Dirty & Not Trustworthy
Unlike Marketo, MailChimp is strict with their usage because they want to protect the trust of their mail server IPs. They don't want spam complaints and deliverability issues to make their IPs dirty.  MailChimp has some of the most trusted IPs and best deliverability because they always crack down hard on abuse.
Mail servers are a lot like a public park. When someone is littering in that park, it's ruined for everyone. Similarly, if you're not running your own dedicated mail servers, and you're sending with Marketo, you're sending your emails on the same IP as everyone else who's using Marketo. Even if you're not spamming, you can be penalized for other people's spam. All it takes is one really aggressive to kill the reputation of the IP you and many others are using.
Because Marketo does not have the same kind of strict policies to curb and deter spamming like MailChimp, their IPs are frequently abused by spammers. This is why Marketo's mail servers have some of the lowest reputation, which means sending through their IPs increases your odds of ending up in spam instead of the inbox.
How to Get More of Your Emails into the Inbox
So how do you get more emails to go into the inbox and not spam?
Just switching from Marketo or other marketing automation tools and sending through Gmail with some kind of mail merge is a big step in the right direction. The mail server IPs of Gmail have much higher trust than anything you'll get from Marketo or even SendGrid.
One of my SaaS clients was sending through Marketo and had an average open rate of about 8%. When we started our engagement I insisted that they switch to sending their emails through a software that enabled them to do mail merges. After working with them to improve their targeting and messaging, their open rates ranged from 53-66%. Part of that was because of better targeting and improving list quality, but we could not have achieved the same results if they kept using Marketo to send their emails.
It's definitely better to have your own dedicated IP than sharing with others who could destroy your reputation by spamming, but acquiring a new IP with zero reputation will still have lower deliverability than Gmail.
You can send mail merges through Google Apps or one of the many tools that help you automate outbound emails campaigns for sales prospecting.
You might be worried that this could jeopardize your Gmail account, but if you're not willing to take outbound prospecting seriously and create relevant messaging for a targeted list, you shouldn't be sending outbound emails at all.
I'll be writing more posts to explain email servers, deliverability, and ways to increase deliverability and open rates soon.  
In the meanwhile, for more tips on creating laser-focused cold email campaigns that scale and generate millions of dollars in sales revenue, check out the Human's Guide to Cold Email.  If you need extra help with your cold emails, drop us a line and we'll audit your existing email templates.