Hall of Shame Award: The Cold-Email Dictator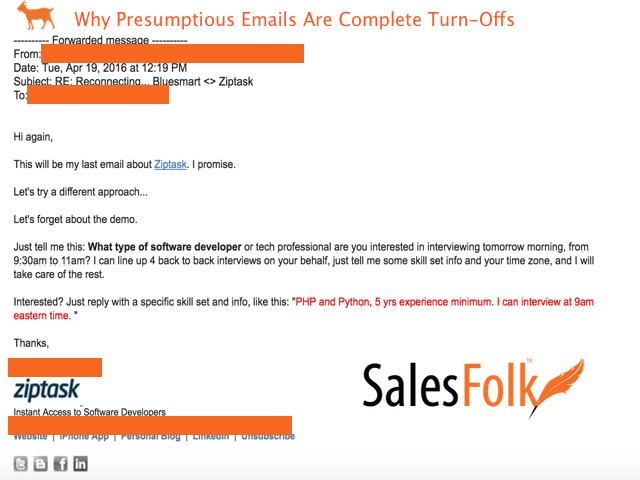 Why This Cold Email Won The Hall of Shame:
Talk about forceful! This email is the definition of a turn-off— who wants to be vaguely coerced into an interview without any details of the product?
It begins with a promise, a classic promise that this email will truly be the last email. That's BS. Rambling on, it assumes a condescending approach coupled with strange formatting and the "heart stopping" dot dot dots- as if the reader and sender had been meddling over a deal for quite some time.
Aggressive much?
Although the sender guarantees a seemingly swift process (the reader simply responds with a specific date/time), it is clear that the reader is dealing with a stranger.
Who would want to follow up and trust someone who a stranger who has provided no social proof or value that is presumptuously dictating an exact interview time after we already haven't responded to their previous emails?
Stop shoving words down the reader's throat: Give the reader some breathing room.
Why this email fails and got on "The Hall of Shame":
· From the start, the tone is obnoxious, "turning off" the reader
· Gives a regurgitated way to respond, as if the reader was interested in responding in the first place
· No detail or reminder about the sender's product/service and the benefits their business offers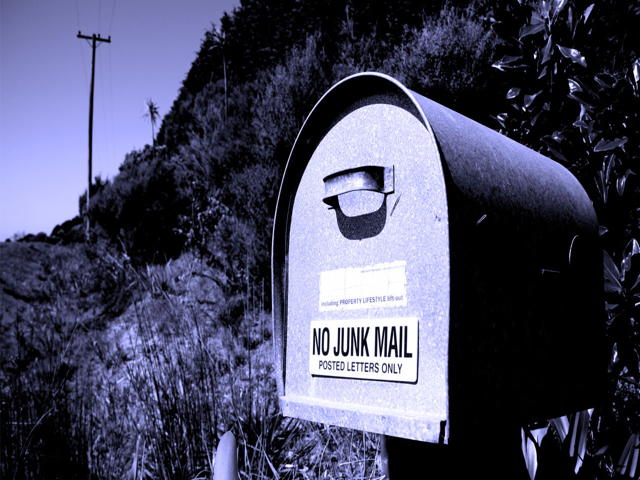 How to Fix This Cold Email:

The hook is everything, and this one suffered miserably. Instead, focus on an opening that targets the reader's desires (perhaps a catchy sentence or an intriguing question).
Scratch the whole "I'll do all the work, you sit back and relax" approach. Instead, invite the reader into a rapport that would eventually lead into scheduling an interview, rather than arranging one right off the bat.

Have bad cold emails in your inbox? Send them to us!
Help us fight the thoughtless spammers, one crappy cold email at a time by sending us the worst cold emails you've ever received.
We'll put them up anonymously on the "Hall of Shame," and shoot you an email when they go live.
Please send all submissions to "[email protected]."
(And feel free to suggest what you want to nominate the "bad cold email for!")