Domo is known for their great business intelligence technology, but apparently, some of their cold emails aren't so great.
I received this strange and lazy cold email from them a few months ago. It immediately caught my attention because it's unusually bad, but it contains many of the cardinal sins I see other B2B sales teams making.
Let's take a look at what's wrong with it: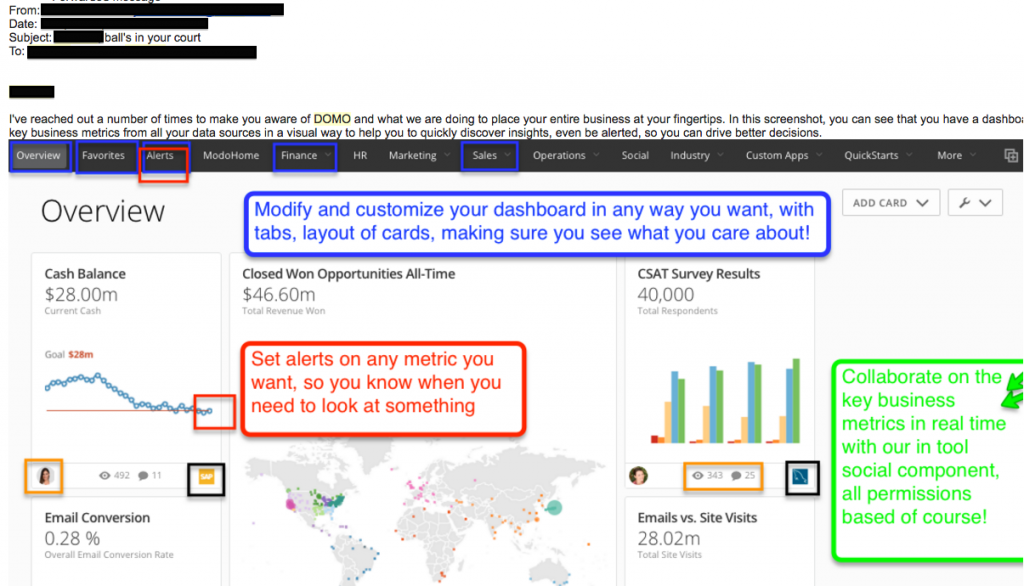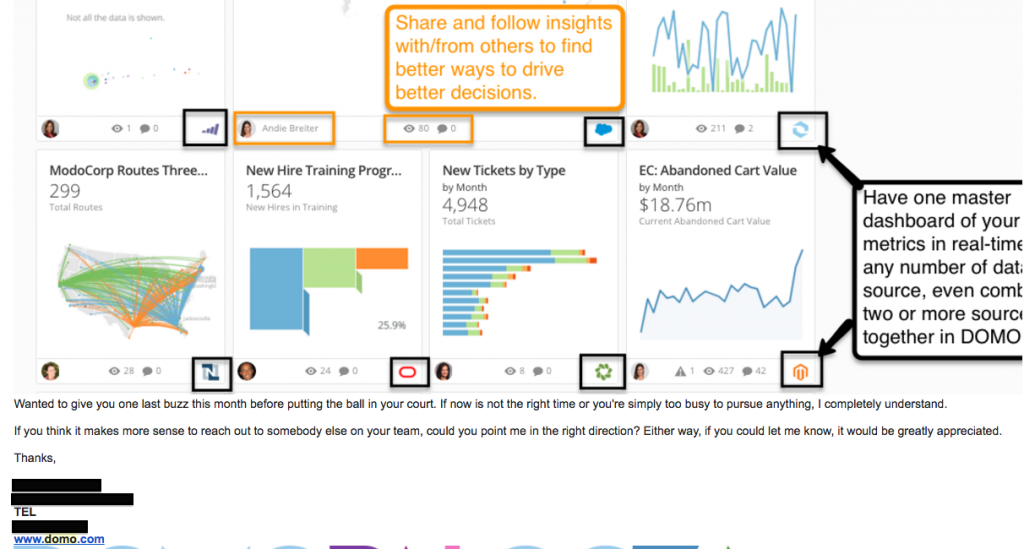 Wow! …talk about overwhelming!
This ugly cold email is an attempt at an extremely strange and confusing breakup email.  As you can see, it wasn't even possible to fit this bad cold email's screenshot into a single image, which gives you a sense of how hard it was to read on mobile.
Through this ginormous photo affixed inside their email, Domo attacks my eyes with every available feature they've got, without any attempt to give context as to who they are, what they're talking about, or what they want.
What's even stranger is that this email starts with the sender mentioning he's previously reached out to me before, but this is the first and only email I ever got from him.
He's using a lazy tactic and I'm calling "BS."
Who would want to respond to a salesperson who's taking such a thoughtless and self-focused approach?
Why this email made it to the front of our queue for "The Hall of Shame:"
The image is HUGE, giving it an especially spammy image/text ratio, dramatically increasing its chances it will wind up in spam

It's super challenging to read, physically and mentally–with how busy the image and text is, there's no way anyone could quickly glance and know what the heck is going on, or what the call to action is

If the image doesn't render properly, most of the email's information would be lost

I've caught the sender in a lie–they've never contacted or interacted with the recipient before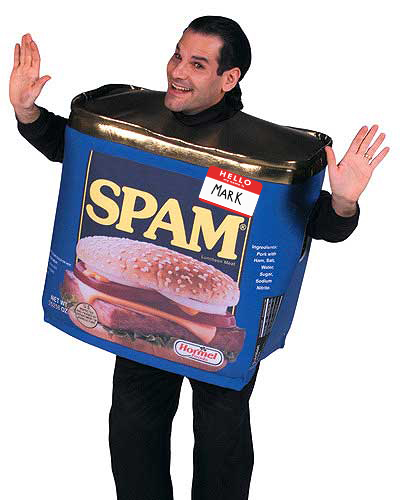 How to Fix This Bad Cold Email:
This strange attempt at a breakup email could be a lot better if they took out the eyesore of an image and replaced it with a link to a valuable resource (actionable content that's less promotional). This would make it much easier for the reader to understand what the salesperson's goal is, giving them much better chances of actually getting a response.
However, that would be my advice for a breakup email, but this email was actually the first email that this sales guy at Domo sent me, unless all the ones before this just caught in spam.
Have bad cold emails in your inbox? Send them to us!
Help us fight the thoughtless spammers, one crappy cold email at a time by sending us the worst cold emails you've ever received.
We'll put them up anonymously on the "Hall of Shame," and shoot you an email when they go live.
Please send all submissions to "[email protected]."
(And feel free to suggest what you want to "nominate" the bad cold email for!)